Earn
Your Degree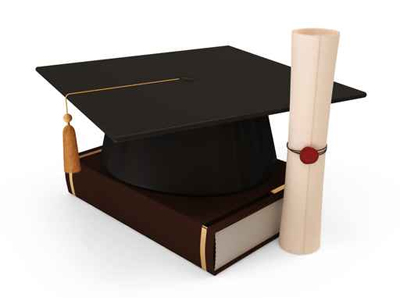 EARN YOUR B.A. IN BUSINESS WHILE STUDYING IN YESHIVA

Students can earn a B.A. with a "concentration" in business. Students can study at Ohr Somayach Monsey and Fairleigh Dickinson University simultaneously. FDU classroom options vary offering classes at 6:30pm weekdays and 5pm Sundays, summer school and classes over Jewish holiday breaks.
FDU honors 72 credits earned at Yeshiva toward their BA. In addition, another 18 credits can be transferred*. There is a residency requirement of only 30 classroom credits at FDU totaling 120 credits.
The 30 credits include:
Accounting 1
Accounting 2
Economics 1
Economics 2
Finance 1
Finance 2
Marketing
Business Law
Business Ethics
Business in a Global Society
Business Communications
* The additional 18 credits could come about in a number of ways: actual courses in addition to the 30 credits taken on a FDU campus, CLEP credits, classes taken at other colleges, or credits given in recognition of other types of certified training a student may have had, for example:
Police academy completion
Firefighter certification
Emergency medical technician certification
Other certificates


FDU Location:
The closest location is in Montvale, NJ.  Montvale is a 15-20 minute drive from Ohr Somayach Monsey. A car or taxi is necessary
Cost:
The cost is discounted at the above location. Please contact FDU for updated tuition information.

Half Day Yeshiva-Half Day University:
As afternoon and evening classes are available at FDU, Teaneck, and other local colleges, a student could also go half days to both institutions. Note that on site courses at FDU have additional costs.

Projected time frame:
The timing of sessions is fairly varied. The "quick degree" (i.e. fulfillment of 30 residency requirement), can be fulfilled between summer classes which are 10-15 credits per summer, Holiday breaks, and evening classes. With any mix of these options, the 30 credits would come about in a 14 month time span. 

Application:
To apply for the FDU BA program, visit www.fdu.edu and email Professor J. Warren Blaker at blaker@fdu.edu . All applications for the FDU classes and tuition agreements are to be made directly with FDU. Scholarships may be available.

---
Ohr Somayach Monsey is an independently accredited American institution and should not be confused with other institutions bearing the Ohr Somayach name including its widely respected founding institution in Jerusalem.